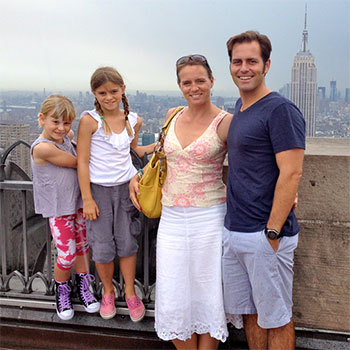 My Name is Anne Mette Smith and I am originally from Denmark. Denmark has very strong cultural traditions that revolve around music and song. As long as I can remember, I have been singing and engaging in musical interaction and performance.
I started seriously exploring my musical talent when I was in middle school and then in high school where I participated in every musical outlet I could find. This profound interest propelled me to study music in college where I majored in Education with a minor in Musical Education.
After teaching music in Denmark for a few years, I moved to Long Beach, California with my American husband and our two daughters. Since coming to California, I have taught in various learning environments from Kindergarten to the 12th grade, all within the Long Beach Unified School District.
Currently, I am the Voice Coach for Fremont Elementary School's Drama Club productions. I have been involved in this capacity for the past six years with about 250 students participating every year! I spend four months out of each school year working very intensely with the lead characters of the play with great results.
Previously featured musicals are: "Alice in Wonderland Jr.", "A Year With Frog and Toad", "The Wizard of Oz", "Charlie and the Chocolate Factory" and "Happiness- A Peanut Tribute." I find this work immensely rewarding, and love to partake in the individual singer's progression. In addition, I became the Musical Director for TKTC (The Kid's Theatre Company) in October of 2013. Directed by Kyle Becker, TKTC is run out of Long Beach, CA. More information at:
www.tktcbuzz.com
Three years ago I started providing voice-coaching workshops out of my home. Now, I have solo students and small groups come to me to progress and let their talents prosper and grow.